The Top 20 Event Themes in Dubai – Right Now! – Part 2
Welcome back to our series on the top twenty event themes currently trending in the UAE. Last time we covered Glamorous Events and how aligning your event to a luxurious theme was great for staff and client appreciation events. 
This week, in part 2, we're looking at seasonal events and how hosting an event at a particular time of year can influence the event's theme or how a holiday or celebration day can prompt a themed event. Need a reminder why theming your event makes life easier? Head over to our post on why you should theme your event here!  Need more event theme ideas?  Check back here regularly for more amazing event inspiration and themes as we continue on with this 4 part series on event themes.
Seasonal Event Themes  
What better way to celebrate Summer than with a beach party with colleagues or mark the end of the year with a winter wonderland theme event! Seasons, holidays and international celebration days give the perfect reason to hold a corporate event or the perfect theme to give focus to one.    Here's our round up of ideas for the ideal seasonal event.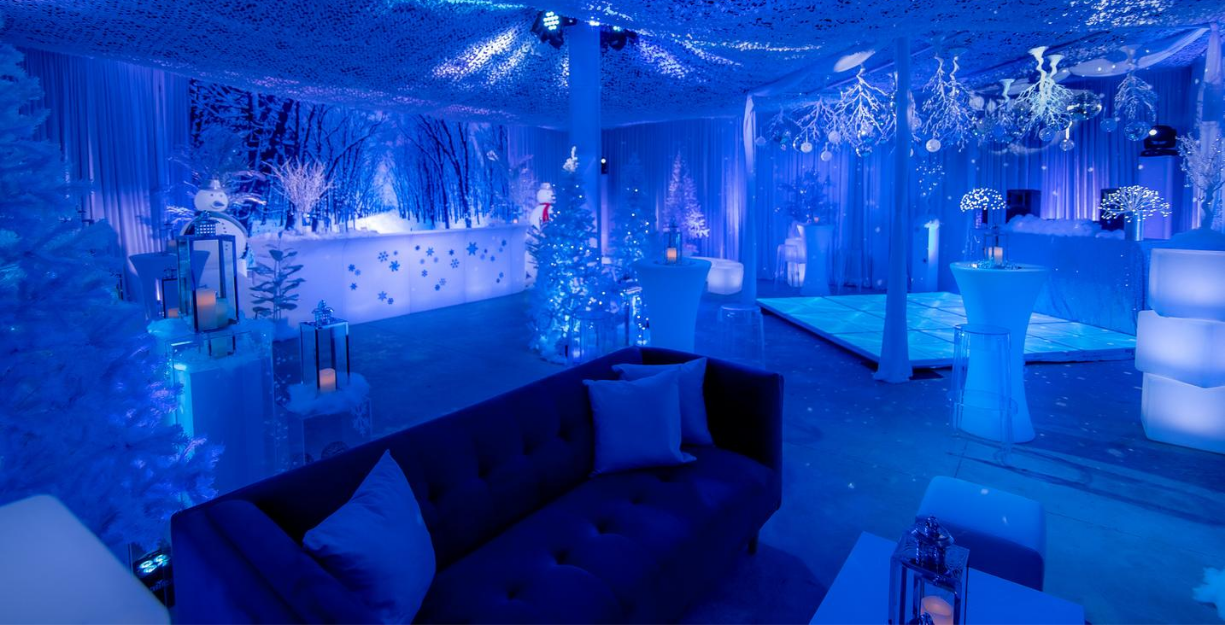 Some of Our Seasonal Event Themes
Summer BBQs and Beach Party
Summer BBQs and Beach Party
With a year-long summer in the UAE and venues that suit the theme perfectly, conditions are ideal in Dubai to hold corporate BBQs and beach parties at any time however to hold a summer themed event mid-year is the perfect way to break up the working year for staff and mark half year results.  Creating a sense of relaxation at lazy summer events sends a great message of work-life balance to employees and clients alike.
Winter Wonderland
Bringing the magic of a winter wonderland event to a city in the dessert truly creates an enchanting event theme to delight guests.  With stunning ice sculptures, magical props, captivating lighting and fairy tale room décor in fresh whites, silvers and blues you can generate an artic ambiance even in the hottest climate.  It's all about bringing the outdoors inside so this event theme is suitable for most indoor event venues with AC.
Christmas and Winter Holidays
Christmas and Winter Holidays
Great for corporate family events, recreating a traditional Christmas scene in your event venue and getting a visit from Santa and his elves will instil a sense of wonder in all your guests, young and old. European Christmas market or Dickensian Christmas themes are incredibly popular, particularly in such a warm climate as the desired ambiance is feeling warm and cosy on "cold" winter nights – quite different from the norm in Dubai.
Octoberfest, Halloween and Thanksgiving
After the summer madness and the kids are back to school, everyone needs a pick me up at work!  Autumn events are a notable way to bridge the gap between mid and end year reporting and depending on your company culture, there are numerous ways to mark the quarter end with a relevant and fun themed event. Halloween themed events also gives a brilliant backdrop to entertain and include employees families.
International Celebration Days
International or national celebration days are a great way to salute the diversity in your organisation, like International Women's Day or to mark occasions that impact our society, like Earth hour! Hosting these types of CSR Events earn organisations solid reputations as employers of choice and organisations to do business with.  They're also great fun for all involved and double up as team building event opportunities!
Seasonal events provide a great hook to observe important milestone events and also a theme to mark different stages in your corporate calendar – celebrating results or updating employees and clients. TheEventCompanyDubai.com, has extensive international experience in providing seasonal event themes that suit all organisations regardless of corporate culture!  Drop us a line and lets start the ball rolling on your next seasonal event.
Next week when we'll be looking at Fantasy Event themes, those events that really create the wow factor and transcend your clients to another world, so pop back for more amazing event themes in our next instalment!
Theme Events in Dubai and the UAE
Dubai is the home of ingenuity, cultural diversity and exceptional events in the Middle East, and this has led to an explosion of imagination in theme events.  Events are increasingly opulent in their delivery meeting the highest international event standards.  At The Event Company Dubai, we constantly seek inspiration in pop culture, traditions, and technology to inspire our theme designs and apply our diligent project management to implement unforgettable theme events.
Let us conjure your Theme and spellbind your audience! 
With a team of highly creative event stylists and access to film grade set design, production, and technology, we can deliver feats of theme event magic.
Dubai Media City, Dubai, United Arab Emirates
info@theeventcompanydubai.com