Adding a celebrity to an event in any capacity can increase mass appeal, drive attendance and open up new markets for brands as they provide access to a loyal fanbase. At The Event Company Dubai, we have access to a vast range of international celebrities for hire along with internal expertise to align the perfect celebrity with your brand values. Our celebrity booking service has been successful for many years for a number of large scale events.
The Event Company Dubai for Celebrity Booking & Engagement?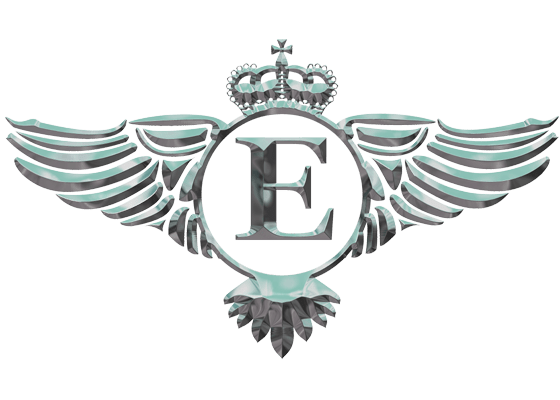 Celebrity Booking Services
Professional Presenters & MCs
Our Celebrity Booking Services
Celebrity Booking Services
Fully investigating a celebrities suitability for an event and ensuring that they will add significant value, we provide all sourcing, negotiation and contractual services for celebrity engagements.
Musical Acts & Artists
TV and Film Stars
Social Media Personalities
Sports & Lifestyle Personalities
Professional Hosts / MCs
Engaging and entertaining, professional event hosts maintain event momentum and ensure that the event stays on topic, vital for reinforcing an organisation's event message and goals.
Panel Chairperson
Professional Hosts & Comperes
Master of Ceremonies
Impresarios & Anchor Speakers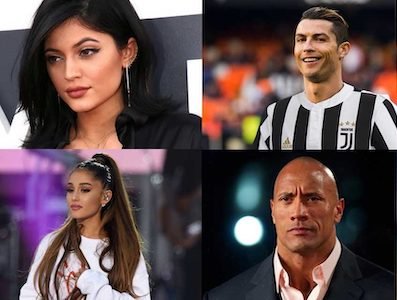 Celebrity Influencers
Becoming famous for a specific expertise or area of interest online, we ensure that an influencers credentials, following, and activity is appropriate to achieve event objectives and successful goals.
Health & Wellness Influencers
Lifestyle & Social Influencers
Fashion & Beauty Influencers
Gaming & Sports Influencers
Motivational Speakers
Inspire your audience with a motivational speaker and rouse them into great achievement with the stimulating stories, advice and guidance our diverse speakers bring to all events.
Business & Industry Leaders
Social Entrepreneurs
Sports & Endurance Experts
Innovation & Inspirational Speakers
Thought Leaders
Working closely with an array of authorities and leading experts on an array topics, we can provide the most prominent specialists to inspire and inform any business or social audience.
Industry Experts

Social & Cultural Thought Leaders
Academic Professionals
Research & Advocacy Specialists
Keynote Speakers
Establishing the main theme of the event, the keynote speaker is critical to set the tone of proceedings and an appropriate keynote speaker will attract attendees and motivate guests.
Political Speakers & Commentators
Industry & Technology Experts
Social & Cultural Analysts
Entertainment & Lifestyle Speakers
Innovative Technology and Thinking with Traditional Work Ethics
The right celebrities or event speakers will add an extra dimension to your event profile and should increase ROI overall, we therefore ensure that the celebrity or expert that endorses your event can deliver on event objectives.
Our corporate event management approach is unique in that all projects are specifically tailored to clients' needs. With a turnkey event service and a production crew with over twenty years of experience in a broad range of event types, The Event Company Dubai delivers exceptional events with precision and efficiency.
With direct access to the biggest names in the world, in particular within the music industry,  The Event Company Dubai assure seamless events with awe inspiring results.
25 Years Events Industry Experience
Global Service, Local Expertise
Full Service Event Management Solutions
Recent Trends
Celebrity Appearances & Performances
Celebrity Influencers
The line between influencer and celebrity is blurring as the status of influencers rise and companies are drawn to their media reach, expertise and affordability. We'll guide you to the perfect celebrity hire that will achieve full ROI.
Some of our Celebrity Booking Services
• Celebrity Entertainers

• Social Media Influencers

• Thought Leaders

• Renowned Experts

• Professional MCs & Hosts

• Keynote Speakers

• Screen Celebrities

• Musical Celebrities

• Motivational Speakers

• Sporting Personalities
"Planning an elite event for directors was a daunting task however The Event Company Dubai took everything on board from idea generation through to event implementation and delivered a sublime event for our senior team.  I would not hesitate to recommend them."
• TV Celebrities

• Radio Presenters

• Academic Personalities

• Celebrity Comedians

• Performance Artists

• Event Entertainment

• Movie Star Celebrities

• Lifestyle Personalities

• Master of Ceremonies

• Inspirational Speakers
Get In Touch With a Professional
Why hire a celebrity to host my event?
With millions of fans and followers, celebrities bring a lot of attention to an event, increase attendance and create a media "buzz". The right celebrity alignment can develop markets for your brand adding greater value to the event's impact. With access to many high profile celebrities we can guide you to the ideal collaboration for your event.  
Is a celebrity the same as an Influencer?
Influencers can often become celebrities but there is a distinct difference. Celebrities bring their fame, values and personality to an event whereas influencers tend to be experts first and social media celebrities second so it's their expertise that must be aligned to your event's theme.  We can help you identity the right personality for your event.
Who is the best celebrity for my event?
The best celebrity for your event is the one that is most affiliated with your brand's values and your target audience.  It's wise to investigate a celebrity's history and current activity to ensure that they are right for the event and not just universally popular as choosing the wrong celebrity can be detrimental to an event's or brand's reputation.  
How do I get a celebrity to come to my event?
With busy schedules and an intense need for privacy, normal contact is usually impossible with celebrities.  Using contacts or reaching out through social media can occasionally work however the easiest way is to go through their management.  With access to most publicists and agents, we negotiate and contract leading international personalities and music stars. 
Dubai Media City, Dubai, United Arab Emirates
info@theeventcompanydubai.com